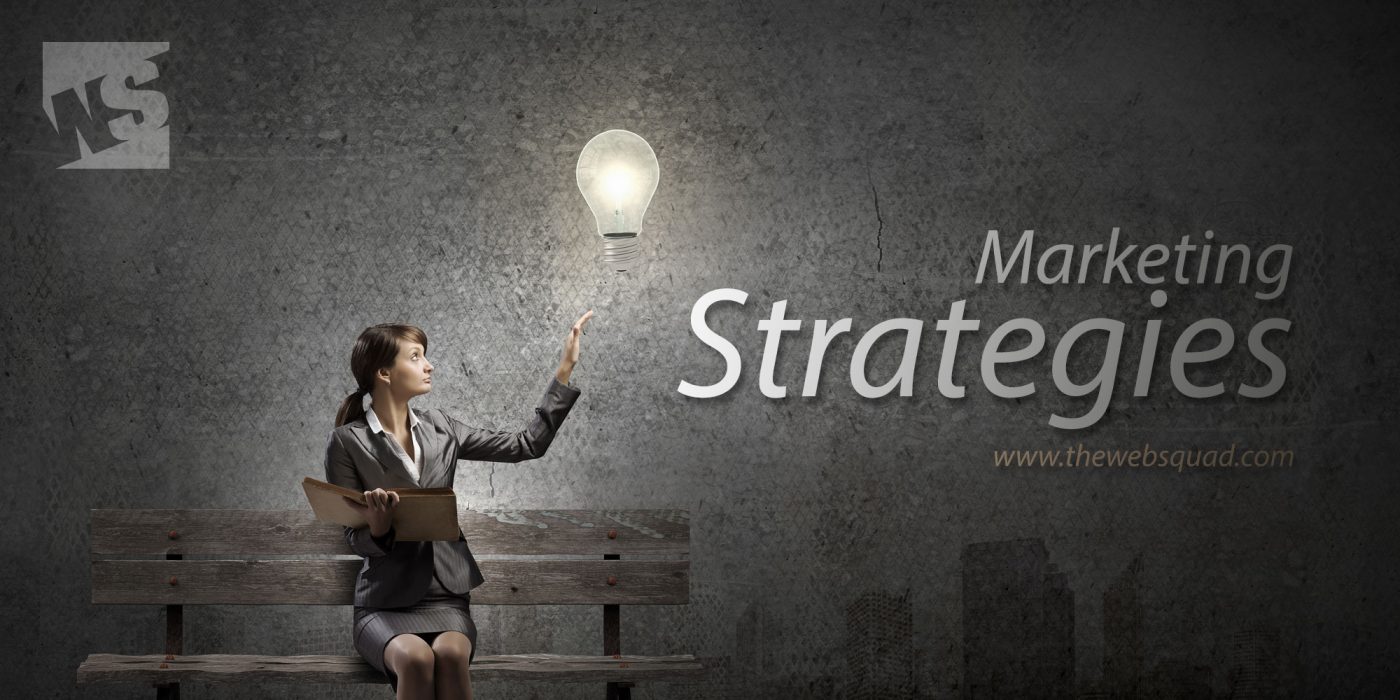 Internet Marketing Basics: 10 Foolproof Strategies

Internet Marketing Basics: 10 Foolproof Strategies
Pretty much every company these days understand the importance of digital marketing. Print, TV, and radio advertisements are quickly becoming less and less effective at driving consumers towards your products and services. It should go without saying, that a lack of understanding of how to use Internet marketing to spread the word about your business and keep consumers interested can seriously damage the credibility and success of your business. That's why we've compiled a list of the most effective strategies to attract potential clients to your website, allow you to engage with them, and keep them loyal to your business.
Produce high-quality content.This one should go without saying. Give your audience what they want! Make sure your content is relevant and valuable to your target demographic(s). At the end of the day, people will either like your content or not, and that is the primary deciding factor in how much traffic your website can accrue. You invest most of your time in money in advertisements and quality staff, but at the end of the day, if people don't like your products or don't find your content relevant to their lives, they won't engage. On the whole, the more content you publish, the better your chances of getting discovered by more people, and producing new content on a regular basis helps establish the reliability of your website. However, Internet marketing is not just a matter of producing a lot of content every day — the content should be valuable to the visitors of your website.
Use careful Search Engine Marketing (SEM) and Search Engine Optimization (SEO) techniques. These techniques attempt to hijack the algorithms that search engines such as Google, Yahoo, and Bing use to sort and rank which links are most relevant to the user's search inquiry. Studies show that the top three links are virtually the only links that users will click on – not to mention links that didn't even make it to the first page of the search results. Using strong SEM and SEO techniques will help your website and your company name appear near the top of the list (and stay there!) by associating your website with certain search terms and keywords. Ranking high on search engine results pages will increase the likelihood of web users to invest in your products or services rather than your competitors'.
Think about it: you could have the most credible, useful, well-written, and original content, but none of that matters if your audience is unable to find it! There are many ways to employ strong SEO and SEM techniques, but some of the essential tips and strategies that successful businesses use to promote their websites include tweaking page titles, subheadings, and meta descriptions to make them more attractive to search results, in addition to using well-chosen keywords or search phrases. Some more of the best SEO techniques include keeping an appropriate word count and utilizing a variety of internal and external links. Fortunately, there are many free analytical tools that can help you gauge where your traffic is coming from, which will help you figure out what SEO ares you need to improve on and which are most successful so far.
Pay attention to the aesthetic and usefulness of your web design.So many companies and websites are focused intently on producing content and advertisements, and as a result, the most basic backbone of your website – that is, the website design itself – tends to fall by the wayside. Don't fall into this trap! The ease of navigability of your website is in fact one of the most important factors that dictate how often a user visits your website and, once they're there, how much time they will spend exploring your website.
Having a high-quality and accessible web design might not seem much like a marketing tactic, but trust us: if your website is not easy to read, clean, organized, and attractive, you're bound to lose clients. Attention-grabbing and up-to-date websites are proven to have more users visit them and to have users spend more time on their website per visit.
Invest in the success of your website. Many business owners focus their resources on product design, distribution, and refinement of services, so many try to cut corners but spending as little money as possible on web design and Internet marketing. This is not advisable, especially for smaller business or start-ups that have not yet established a good reputation. If there is no one on your staff who is already an expert in Internet marketing techniques, hire someone who is! There are so many coaches and consultants available who can help you pinpoint what's working and what you need to improve on.
Bringing an expert doesn't have to be a permanent arrangement, but it can be a great idea to check up with a marketing coach at regular intervals to analyze the success of your company.Another good idea is to explore the variety of paid advertisement opportunities, such as associate programs or affiliates. This is a great way to exert very little energy but still see the results and reap the benefits of increased web traffic. For example, affiliate programs can help spread the word about your business and share relevant information and links to a greater audience than you could reach yourself.
Reach your audience through email marketing instead of relying on ads or your website itself. Nobody likes when stores and business spam their emails with promotional offers or newsletters, but the fact is that email marketing can be extremely effective when done correctly. Creating a variety of email lists is a great way to help your audience feel that you're attempting to create more personalized experience and will help you cater to the different needs and wants of subsections of your target audience. These different lists can be designed after looking at the details of the purchasing habits of different consumers.
An opt-in email subscription is another great way to allow customers to choose to sign up to email campaigns. Many of the consumers who subscribe to these kinds of newsletters only do so if they really trust your brand, so you could considering some kind of points system or reward program for subscribers to keep them loyal to your brand. It's important to capitalize on the loyalty that consumers show by giving them even more reasons to stick around. All in all emails are a great way to cover certain product features, announce product launches, and even send out surveys to get important feedback from your consumers.
Understand that your audience probably has varied preferences, and cater to these preferences by producing multiple formats of content. Even if your target audience has certain overarching themes in common – for example, there has to be something that drives people to seek out your services or products – different people prefer receiving information in different ways (we already touched on this briefly in section #5 on email marketing).
Being flexible in accommodating these different preferences makes your company more likely to earn the trust and loyalty of your audience. Some of these different formats can include pretty much anything you can think of, from webinars to videos to surveys to white papers to ebooks and even more. We're going to spend the last 5 rules discussing some of the most commonly used different formats of reaching your audience.
Start a blog and update it regularly.Blogs are an important component of any website for a multitude of reasons. For example, one of the main appeals of blogs to business owners is that they allow website designers to keep up with posting new keywords and other ways to continually optimize your search engine strategies. Plus, blogs offer a sort of an informal way to reach out to your audience in a way that establishes a deeper connection by sharing information and advice that are more loosely related to your product so that they feel they can apply that content to their lives at large. Blogs are a powerful way to create a better bond with your consumer base.
Similar to theme of section #1, it's not just enough to crank out blog posts frequently. They should be high-quality, relevant, and useful. Publishing useful blog articles, even if you do it less frequently, also makes it more likely for other brands and websites to provide links to your website, even if it's only through providing a source for one of your images. This is where investing comes in – if you don't have someone to construct and organize blog posts, hiring a reliable freelance writer can be a great idea.
Write guest articles, news stories, and press releases.
A great way to spread the word about your business is to land a spot writing guest posts or news stories on other company's websites. This can help you find a type of business ally where you support each other by exposing your businesses to a broader, combined audience. Each respective audience is likely to trust recommendations by their favorite brand. Additionally, online press releases are somewhat more formal, and therefore can be more attractive to newspapers, blogs, and other sources of media.
Engage views by hosting contests, giveaways, and more. A great way to remind your audience that your products and services are for their benefit is simply by engaging with viewers and giving back to them. Contests and giveaways are a fun way to communicate with your audience. Even if you might suffer a gross loss from the free services, the reputation you're gaining will help increase traffic to your business.
Don't neglect your mobile users!Having a good mobile website is a difficult challenge that few companies have done completely well. Some try to circumvent the problem by creating an app, which might be technically more navigable but many people prefer not to have apps cluttering and taking up space on their smartphone. However, the important details of your company – who to contact, store hours, directions, locations, and more – are often looked up as people are on the go, so having a reliable mobile website is critical.
Not only should your website be clean and comprehensive, you should be sure to update your location in directories such as Google maps, the Apple Maps app, and more so that your local audiences can easily find you. Don't forget to give clear instructions for parking!
Use social media to your advantage by posting exclusive updates, sharing and re-sharing your content, and more. These days it's common knowledge that social media has an astonishing ability to connect individuals to groups and businesses. Attention of social media users is channeled according to trends, and messages can be delivered instantly and projected to the entire online world. Social media channels and accounts are a great way to provide your audience with another method to peruse your services at their own convenience. Having a large, interactive social media following is a surefire way to build credibility and drive traffic back to your website.
The important thing to take away is that strong online marketing techniques come from different sources, and that employing as many sources as possible can help improve your business and foster strong connections with clients. It's important to make sure the overall themes and messages are consistent throughout the different tactics you use to market your website. Simply keep your content original, authentic, and consistent, and your audience will thank you for it.
Internet Marketing Basics: 10 Foolproof Strategies
was last modified:
October 1st, 2019
by
---